CNY's Premier Dive Center!

A little knowledge goes a long way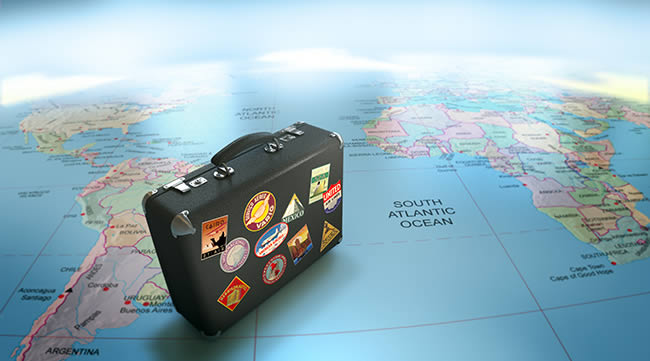 Traveling can be stressful especially when visiting foreign countries. You need to deal with long flights, long layovers, unfamiliar surroundings and jet lag just to name a few. By educating you and setting proper expectations, we feel you will have a much more enjoyable experience. Traveling in a group with trip leaders who have already visited the area greatly reduces these concerns.
Aquatic World has led trips to locations all over the world. We have developed tips and suggestions which our travelers find very useful. A little knowledge can help set your expectations and make your adventure even better.
Working with Airlines - We will work with you to book your flights. We do not have control over what airlines do in regards to delays, schedule changes, luggage restrictions and fees and cancellations.
Making your own airline reservations - You are welcome to make your own flight arrangements especially in cases where you want to modify the itinerary. When you are making your own arrangements, you are responsible for tracking the flight and making any changes.
Refunds and Trip Cancellations - Aquatic World has a no refund policy.When we book a group trip we make a contractual commitment to the resorts and airlines. We strongly recommend that you purchase trip insurance.
Questions about illnesses in foreign countries - For questions about vaccinations required for travel to various countries and illnesses which could be encountered, we recommend that you check with the CDC and discuss with your Doctor. You will also want to speak with your Doctor about any medications you may need and/or what they may recommend to have for preventative measures.
Understand that you will have jet lag - Jet lag is inevitable especially on the trips to the Pacific. Learn to listen to your body and don't push yoursef. If you're tired sleep.
Have your gear serviced - Your gear must be serviced before you leave. We can provide that service and also recommend that you use our pool before you leave to make sure there are no issues. We can not guarantee the resort will have the ability to service your gear if a problem is encountered.
Understand your dive computer- We strongly recommend that you understand how your dive computer operates. While we can help with many, we are not familiar with all. Make sure you bring the instruction manual.
Refresh your skills - If it has been a while since you have been in the water, schedule a Scuba Review with our staff.
Understand the type of diving we will be doing - Make sure you understand the type of diving we will be doing on this trip. Most of our trips are for all levels of diver, but some will require more experience and training. We do our best to provide that information in our travel information session. If in doubt, please ask and we can review with you.
Dive within your limitations - Some of the dives on the trip could be out of your comfort level. Never hesitate to let us and the divemasters know if you are not comfortable.
Abide by the PADI Safe Diving Practices - Safety is our number one priority when diving. We enforce the PADI Safe Diving Practices. This is one of the documents you will sign stating that you understand the practices and will abide by them.
We enforce buddy diving - All divers must have a buddy and abide by buddy diving rules. Traveling single? No problem. We will make sure you have a buddy.
Food selections may be limited - While we do our best to pick resorts which offer a cusine that meets our standards, realize that choices may be limited. Make sure you note any dietary restrictions and preferences and we will pass them onto the resort.
Let us know how to make things better for you - You have chosen us to take you on an adventure of a lifetime. We are there to handle any issues you may have. Be sure to tell us what needs correcting. Don't wait to let us know if there is a concern. We can't fix it if we do not know about it. And we do want you to enjoy each moment!

test scrip