Need Your Equipment Serviced

Your Central New York Dive and Travel Professionals are here for you

Just off Taft Road!
Proper maintenance of your equipment ensures your safety and allows you to relax and enjoy the scuba experience. Plan ahead! Bring your gear in before the dive season begins. We can perform all necessary upkeep. Plus, after service is performed, you can try out your equipment in our pool for free within two weeks of service completion!
Aquatic World is proud to be recognized as a top ranked PADI 5-Star IDC facility for Central New York. Our service and repair department utilizes up to date testing equipment and the latest Manufacturer approved specialty tools to keep your equipment functioning flawlessly. We use ONLY oxygen-compatible cleaning solutions and lubricants in our service department.
Our technicians are experienced and trained through the various Manufacturer Certification programs. We are able to service the newest models of regulators as well as a wide variety of older models. And though the majority of service is completed here at Aquatic World, when service volume becomes overloaded we do utilize certified offsite providers to help complete your servicing on time.
We are confident our quality and service will meet and exceed all of your expectations. To help insure total satisfaction we invite you to use a FREE pool practice within two weeks after your gear service is finished. To set up your session, just call ahead. Remember to bring in your certification card if it's your first time in CNY's only ~~~ On Site Dive Pool~~~.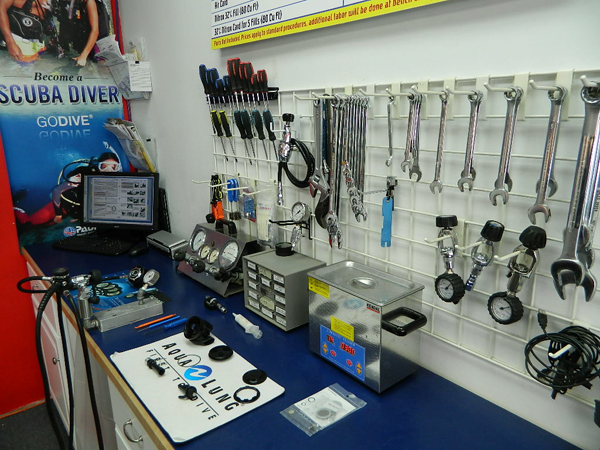 Heated Ultrasonic Cleaners
The combination of a special solution and Ultra Sonic Waves allow us to remove corrosion and help extend the life of your regulator. This procedure also removes excess lubrication residue such as silicone grease that can be dangerous when using Enriched Air Nitrox.

Our Service Technicians are Certified by all the top Manufacturers
Don't trust your life support equipment maintenance to just anyone! Our technicians can service and repair all of your underwater life support equipment.
Atomic - Aqualung - Apex - Dacor - Dive Rite - Genesis - Mares - Oceanic - Ocean Edge - O.M.S. - Scuba Pro - Sea Quest - Sherwood - Poseidon - U.S. Divers - Zeagle - Ocean Reef - OTS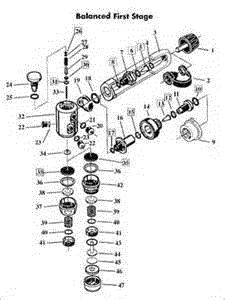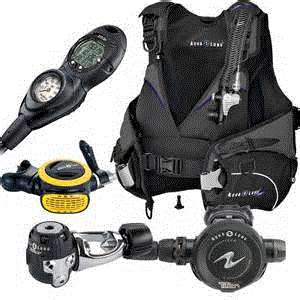 Available Services and Repairs
Regulator Testing
Octopus Testing
Alternate Air Source Testing
Nitrox Cleaning and Conversion Service
Computer Testing
Drysuit Repairs and Testing
Full Face Mask Service
B.C.D. Testing
Scuba Cylinders

Standard Air Fill
Nitrox Fill
5 year HYDRO Testing
Annual Visual Inspection Program - VIP

Tank and Regulator Service
In most cases, we will have your tank or regulator serviced within 2 to 3 weeks. If you need it really fast, we also offer rush service. Our Technician's are fully trained and certified by the manufacturer of your regulator. Under Warranty or Out of Warranty, you will receive quality servicing for your dive gear.