We have the right gear for you at the right price

Aquatic World carries equipment from leading dive industry manufacturers. We dive in the gear we offer and we our confident in the value and performance of the equipment we sell. We don't just sell you dive equipment, we take the time to understand what kind of diving you want to do and how you plan on using your equipment, then we help you find the right equipment to fit your need and your budget. Buying dive equipment is an investment, so we invest the time in helping you make the right choices. Our professional staff can help you with personalized attention that you won't get through the internet. There is never any high pressure sales tactics like you may experience at other shops. Our goal is to make your purchase experience enjoyable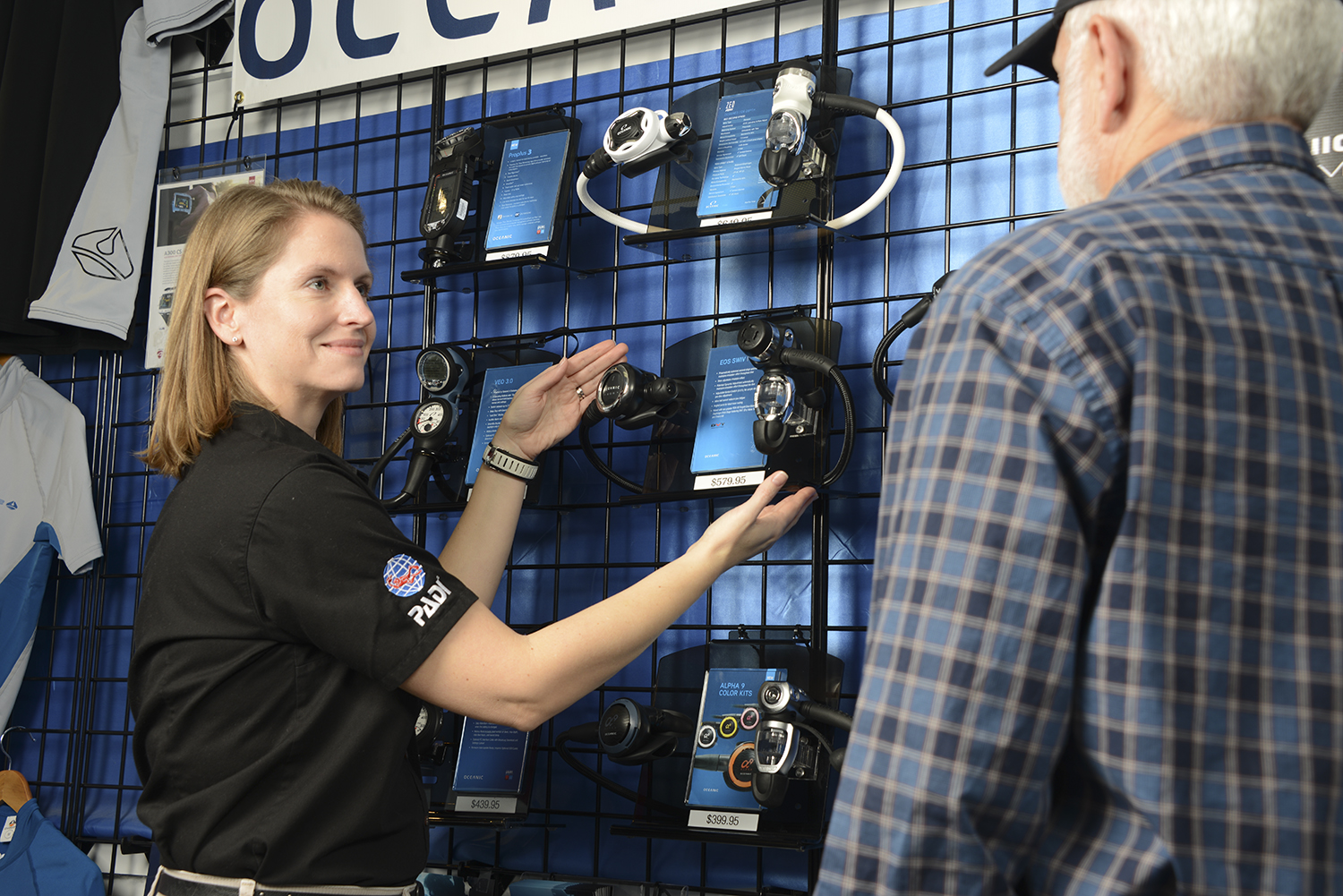 Warranty and Internet Sales
Buying on the internet seems convenient, however in the long run it will cost you more. Here's some reasons why:
- Most manufactures provide a parts for life warranty on regulators when purchased from an authorized dealer. If you buy online and it's not an authorized dealer, you will lose your parts warranty which will end up costing you hundreds of dollars over the life of the regulator.
- Assembly is not included when purchasing gear online. Regulators and computers need to be assembled and bench tested. When buying online you do it your self or pay to have it assembled and tested. Do you want to assemble your own life support gear? If you purchase from us, we do it for free.

- You will be entered into our customer loyalty program when you buy from Aquatic World which will help you receive discounts on many of your future purchases

- When you buy from Aquatic World you receive a "never miss a dive guarantee". This means we will loan you a piece equipment (regulator, BCD, etc.) if you have an issue with your gear we can't repair right away.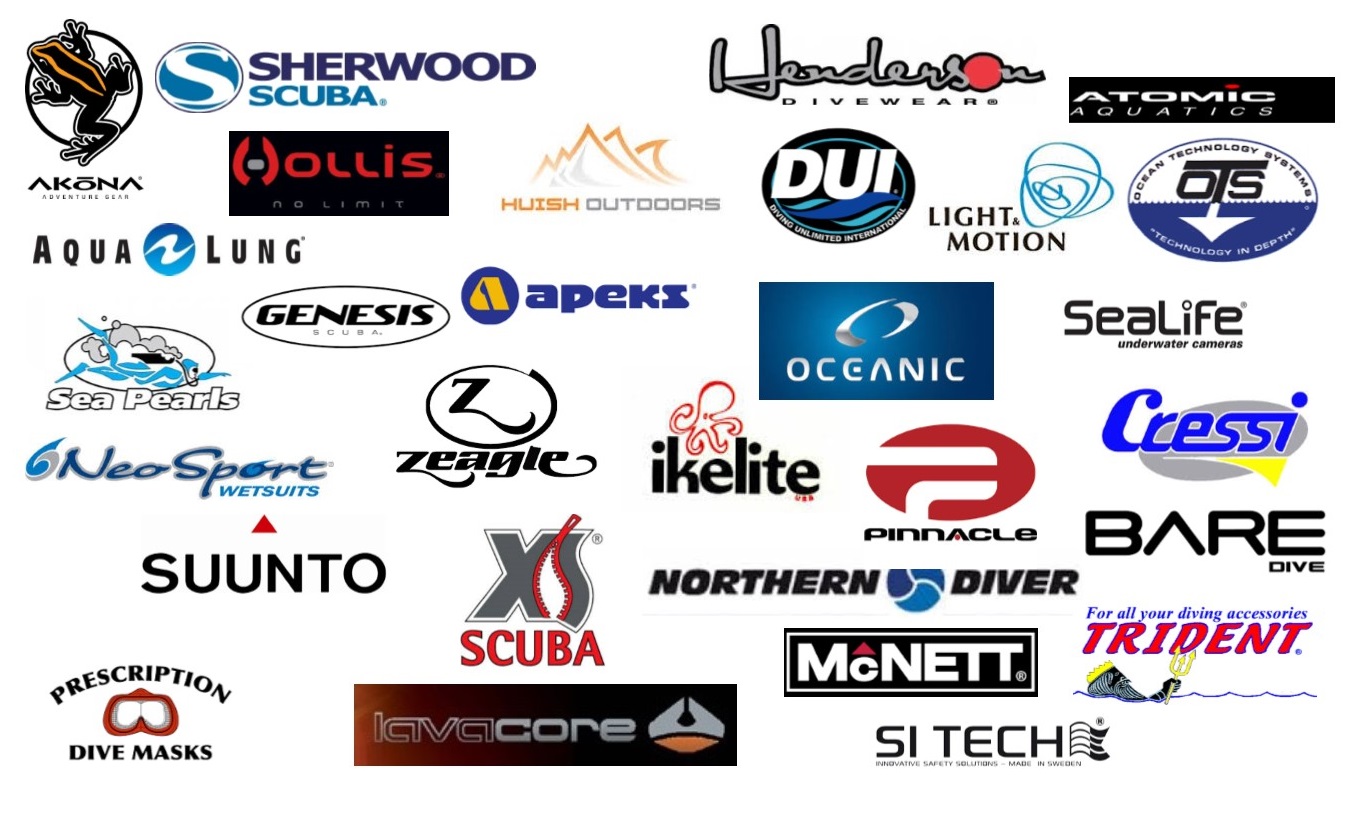 Aquatic World Customer Loyalty Program
Aquatic World offers a Customer Loyalty Program to provide our customers with a better value and reward them for their business. This program offers discounts based on the level of purchases made at the shop within certain periods of time.
Program highlights include:
- The program automatically applies a discount (off MSRP) at the point of sale. No need to produce a card, the discount will be programmed into our system. The discount levels will be based on annual cumulative sales, (Discounts do not apply to equipment packages or sale items which are already discounted) - See Note 1
Active Military, Law Enforcement and Emergency Service Providers
10% off most items Note 1, 4
Local, County, State and Federal Dive Agencies - Public Safety Diver Programs
Is a tiered discount structure as quoted, depending on type and volume of purchase.
Platinum
$3500 of purchases required for entry into this level. Note 2
10% off most items. Note 1, 4
Pool use - Platinum Members have Free pool access within 30 days of Gear Servicing completion and New Gear purchase. And within 30 prior to leaving for an Aquatic World Dive Trip. Note 3
Note 1 Minimum pricing - Some items are controlled by vendor minimum pricing. Aquatic World will make up for those differences in other ways. Come visit the Dive Center for details.
Note 2 Expiration - Membership in these programs will expire at the end of the calendar year following the year in which the award level was earned. To maintain Platinum your annual purchase level needs to be over $950.
Note 3 Pool Use - can be scheduled in 2 hour blocks during normal Dive Center hours, depending on availability. Aquatic World classes take precedence when scheduling.
Note 4 Training - Professional Level Courses and learning materials are not discounted.
This program is subject to change without notice Revised 1/1/2014