Travel Planning
Let's get started making arrangements for you...
Once you sign up, we will need some information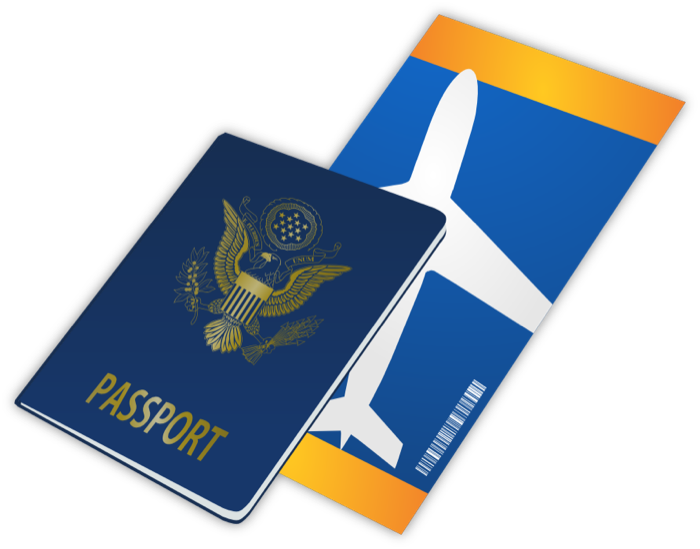 Aquatic World wants to make your trip as hassle free as possible. In order to do this, we need information to help us make arrangements for you.
Traveler TO DO LIST
Please submit all requested information listed below.
NOTE: All paperwork can be submitted by email, US mail or dropped off at the shop.
Review our Travel Refund Policy – It is very important that you understand our policy regarding deposits and payments.
Aquatic World trip deposits/payments are non-refundable/non-transferrable. Aquatic World strongly recommends that you obtain trip Insurance to protect your trip purchase. Trip insurance policies usually need to be purchased within a certain period of time after the initial deposit to protect your investment. It is your responsibility to obtain trip insurance and understand the policy restrictions and requirements.
Provide Your Information – Click on the link below and enter the information we require to complete travel arrangements. If you have any questions, contact our Travel Director, Sharon Corcoran.
Click Here to Enter Your Information (You can save and resume your data entry)
Submit a Copy of Your Passport – Make sure that you have a passport that is valid for six months from the start of the trip. If you don't have a passport or need to renew, go to the link below.
Click here for Passport Information
Submit a Copy of Your Dive Certification Card
Submit a Copy of Your Dive Insurance Card – DAN (Divers Alert Network) provides insurance for diving accidents. We require this for all our dive travelers. Click the link below for access to DAN. If you already have DAN, just provide us a copy of the card.
Click here for the DAN Website

Is the diving for this trip within your certification level? – Make sure you understand the type of diving we will be doing on this trip. Most of our trips are for all levels of diver, but some will require more experience and training. We do our best to provide that information in our travel information session. If in doubt, please ask and we can review with you.
Do you need a Medical Form? – Some resorts require you to complete a medical questionnaire. If you have a "yes" answer and don't have a Doctor's signoff, you could be kept from diving with them. If you have a medical condition, it is wise to print this form, complete and have your Doctor signoff. We do not require a copy, but please bring one on the trip with you.
Sign Travel Assumption of Risk and PADI Safe Diving Practices – We require each diver to complete a Travel Liability waiver and a PADI Safe Diving Practices form. If you are not a diver, you do not need to complete the PADI Safe Diving Practices form.
Provide us a Travel Bio and Photo – At the pre-trip party we hand out a "Travel Buddies" booklet which includes all the travelers on your trip. This speeds up the getting to know you process. You don't need to write a huge bio just a few lines about yourself and a photo.
Would you like Trip Insurance? – Trips are a large investment and it makes good financial sense to safeguard that investment against the unknown (weather, illness, etc.) The following link will take you to Travel Guard, a company Aquatic World has used for a number of years. If you have any questions you can contact Aquatic World or Travel Guard directly.
Would you like to make it through Immigation Faster? Apply for GOES - The Global Online Entry System is a fast way to make it through TSA, immigration and customs. Click on the link below for more information on applying.