Local and Domestic Diving
Dive with us for the day or the week
Dive with Aquatic World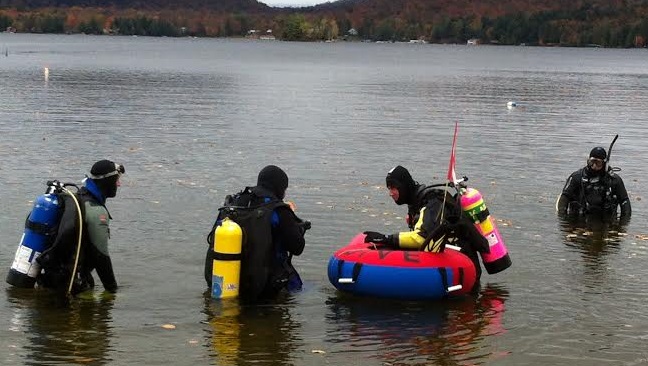 Aquatic World's local and Domestic diving program is designed to provide affordable, high value opportunities for local diving, as well as the trip to places in the US. Maybe you haven't been diving for a while and have that urge to get wet and blow some bubbles. Or maybe you are looking for a dive buddy to go diving with? If so this is the place to find out what's happening with Aquatic World Local and Domestic diving.
Our Aquatic World Pro dive leaders, Scott, Victoria and Erik along with the Aquatic World professional staff are excited about getting divers out in the water during our short dive season and look forward to diving with you and sharing your diving passion.
There are multiple ways for you to find out about our scheduled local dive events. You can stop by our Dive Center and talk to our shop staff and they will be glad to provide you with information on our local trips! Or contact any of the members of our Local Dive Team Leaders directly.
Email: Scott Edick Email: Victoria Zanicky Email: Erik Wennberg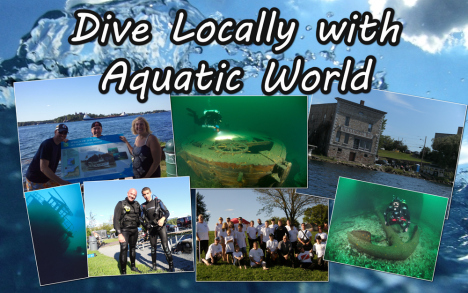 DIVE SENECA LAKE - Sunday - 26 May 2019 - No cost dive
Join Aquatic World Pro Staff, Scott and Cindy Edick for a step back into time as they revisit one of the Old School dive sites.
Seneca Lake in Geneva, an old City with a lot of history, explore the lake bottom and see what history has left behind.
Meet at Aquatic World at 8 am and travel as a group to the site. Bring 2 tanks, a dive flag and your goodie bag!
Call the Dive Center to Sign up today. (315) 458-1955